One of my favorite places to shop for my little ones was always Gymboree-good sales, good quality, nice bright colorful cute clothes. I walked in the other day to the "new" Gymboree and walked out with a bee in my bonnet. Gone are the matching coordinating bright age-appropriate outfits, and in is the edgy city-living teenager-ish sharp look-for children. Gosh darn it all, maybe I'm just old-fashioned. And maybe it was just the store near me, and online might be better, and I say I will send an email, but I know I never will. Bring back the sweetness!!!
Playing:
Mom's version: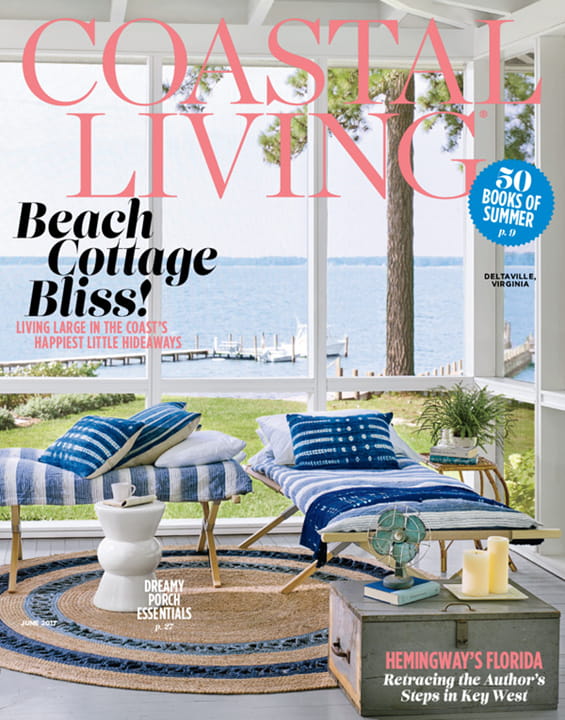 If you are a Prime member, there is
a deal for a bunch of magazines---4 months for .99 cents
. You have to remember, once ordered (give it 24 hours) to go into your Subscription tab and undo the auto-renewal. I ordered Better Homes, Coastal Living, Taste of Home, and Country Living, just so I get a little surprise in my mailbox for the next four months.
I've been catching up on yard work-I have years to make up for, and it's been fun to do it without juggling child care at the same time-as much as the weather allows, I am working on a section at a time.
I don't want to think about using this for leaves yet, but I bought
this leaf blower
for Father's Day really for me, and I love it. We have awful awful luck with outdoor gas powered tools (and they are smelly!), so I bought an electric one. It is super super powerful-if you don't believe me read the comments. I've used it on my porch and patio and in my garage and I've been tempted to use it on my kitchen floor on occasion. :)
I was copying my older kids when I bought this card holder for my phone-seems like I have had diapers, pacifiers, Cheerios, books, toy cars, etc in my purse forever-never thought I'd get to this point! It comes in lots of fun colors.
Reading:
A warning about the really strong language in the book but it was well written and a very eye-opening intimate honest story of what it looks like to grow up in extremely tough drug-ridden circumstances in the inner city. Heartbreaking but she is a resilient, smart and resourceful woman who somehow, against all odds, makes her life better and manages to pull others up with her. I'll never forget this book.