My brother
is once more "famous" :).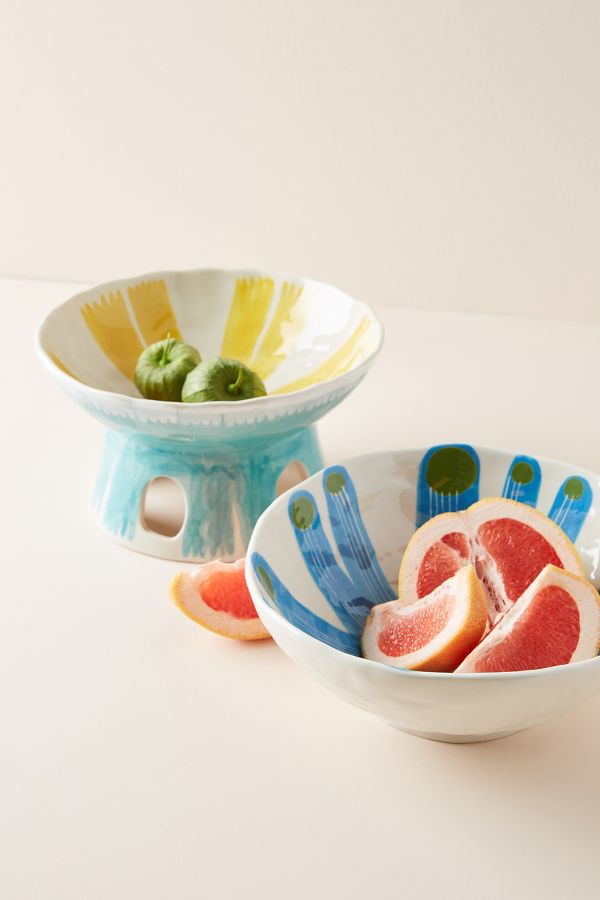 His beautiful pieces of art are now in Anthropology
and they go quickly so get them while they are hot. I LOVE THIS LINE!!! It makes me think of spring!
When Andy was little he was "my" baby (he is the youngest of five, I am the second oldest) and he was so sweet and chubby and took life at his own pace and ALWAYS has, which makes me admire him even more. He noticed all the little beauties of nature and felt no need to rush and my dear mother and father honored that about him. (Remember that, moms of kids who move at their own pace-these kids are the smart Godly contemplative ones after all, who live in a crazy world of stress but refuse to take part.)
After college he moved to be with the love of his life,
Rose Marie
, in Kilkenny County Ireland, where
Rose
has a pottery shop in a castle yard. Their work complements each other in so many ways-work at home and work in the shop. They have two lovely children who we all adore-even when they say naughty things (which I never think they do) they say it with an Irish accent which makes us all think it's the cutest thing in the world and we can't help laughing which might or might not annoy their parents.
His work has been featured in Architectural Digest and so many
other publications
I can't keep up. His pieces have been sought after far and wide. He is a testament to following a dream, and being true to your inner soul.