For the little girl who loves babies:
These books are Janey's favorites:
This is a good little baby doll for very little girls (I bought this for Janey when she was two) as it is small:
Bigger girls:
I can't resist the packaging and quality…
…but I don't really think a little girl gives a hoot what "brand" a doll is, there are many affordable options like these for under $35.
Melissa and Doug 12″ Jenna Doll
Berenguer 15″ Baby Doll with Gift Set
Accessories:
Set of four flannel receiving blankets (only $8) Janey uses these all the time for her babies.
A stroller: Patrick and Janey both loved to push a little stroller for our walks.
For the little girl or boy who loves crafts:
Play dough recipe found here (can be packaged up cute in air tight containers.)
A large bucket of cookie cutters.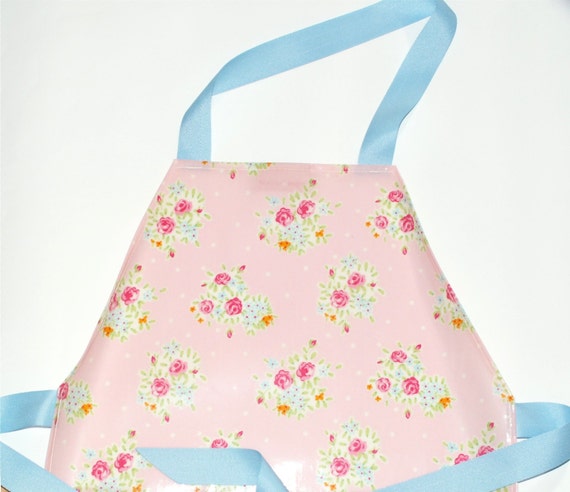 A child size apron (these oil cloth Etsy ones are so cute!)
ALSO:
For basic art supplies we use:
Drawing Books– (These are great-Usborne Drawing Books.)
Paper Cutter: This is a favorite item for all kids-obviously be careful as the blade is super sharp but covered-I started letting my kids play with this around 3 when I knew they would be careful.
Tracing Paper (So good for learning to draw and hand/eye coordination.)
Clipboardfor tracing paper. (Don't forget to show them how to tape down tracing paper so it doesn't slip, or if tracing from a book use clips.)
Set of real brushes. (they need decent brushes!)
Activity books:
Usborne sticker books are very nice.
Melissa and Doug sticker books are big hits here, particularly this oneand this one.
A homework box is a great idea! Some of the art supplies above, with a notebook and paper in aclear box. Alsothese stencilsare used here often, (these stencils are super neat for kids!) and envelopes and stickers from the dollar store for notes.
Crafts for older kids:
We lovedShrinky Dinks jewelry, or this kit.
And this paper fashion set-Abbey LOVED this.
String artfor boys or girls-someone is getting this, this year.
Friendship bracelet kit-a classic.
The boys LOVED their rubber band kits.
I think this is SO cute, I remember making these as a kid:
For pretend play around the house:
Janeyloves this cash register.
This kitchen. (warning: lots of pieces to put together!!! but so cute and sturdy when finished)
We have this food and kitchen set: Hape – Playfully Delicious – Gourmet Kitchen Starter Play Set
and Melissa & Doug Food Groups.
We love this cute tea set.
Cutting food and the sandwich maker are a favorite also.
I also found that the reusable kid's gift bags are great pretend grocery bags.
She also might need a purse and a wallet, the more pockets the better!
Janey sets up a "store" all over the family room and I sit at the register, she shops and I ring and put in the bag and repeat, repeat, repeat.
This Fisher Price dollhousehas been a HUGE HUGE hit for Janey this year. This dollhouse and so many accessories were borrowed from some cousins who have outgrown them and she has played, and played, and played hours with this set.
For the boy who loves football and soccer and every other sport:
This basketball hoopis a huge hit and takes your living room decor to the next level (a trade off for burned off boy energy, so worth it! And ours is still going strong with teenage boys playing on it.)
These football guys (or soccer guys and baseball guys and hockey guys).
Favorite sports magazine and books:
Sports Illustrated for Kids. (my boys love the cards that come with every issue.)
Sports Illustrated What Are The Chances?
Childhood of Famous Americans Sports Guys books,
For the builder:
Magna tiles (check out the clear ones also as there might be a price difference.)
All Lego building sets. My boys have loved anything Lego, especially Lego City building sets. If you start with a big basic box, I would suggest this Lego idea book and one or two base plates.
For little guys the Duplos are great. We have a huge basic set, than a Thomas Train set, which is discontinued, but they do still have a"generic" train set and track.
Also for little guys, theBuild A Roadhas been a favorite.
Kapla blocks are awesome for ALL ages.
For the mom who loves outside toys:)
All time favorite is a basic scooter. (Ours has gone through so many boys and jumps and crashes and still is as good as new.) This three wheel scooter is super fun and is used often.
These rip riders are huge hits and still are played with consistently-they have been crashed into, and once I ran one over that was left in the driveway-miraculously they survive.
For littler guysthis plasma car is great.
For the reader:
A headlamp for reading at night.
I agonized over getting this Kindle for Andrew when he was in 5th grade but I love it-he uses it a lot (but still reads "real" books also. It allowed him to keep up the pace of his ferocious book appetite without driving me mad with library visits-we've never paid for a book either-all rented downloads through the library.)
All of our favorite books are in the sidebar.
Have you read Where the Red Fern Grows to your children? Or they can read it if old enough, it's our favorite.
Also there is anew Diary of a Wimpy Kid out they've been begging me to get.
For the teenage boy who offers up no gift suggestions ever:
Jansport back packs have a lifetime guarantee (I know this because I sent one back and they reimbursed me!)
These head phones work as well as the expensive ones, or so I've heard.
These maze puzzlesappeal to all ages, and are irresistible for bored kids (and adults)…we have four of them!
For the teenage girl who loves makeup:
Remember caboodles? If you were a teen in the 80's you do. We couldn't find them butthis art organizer works just as well. (Abbey bought this for college.)
College kids:
Coffee cups (Anthro always has cute ones, but Janey and I found one just as cute at the Dollar Store. 🙂 or travel cup.
A phone sticker that holds cards.
I love this Mary necklace-I have one and Abbey will also.
A super soft blanket (this one comes in tons of colors) for their dorm.
Nice warm socks (boy and girls).
Asoft fluffy robe for girls. (Aeriealso has good ones but wait for a sale!)
Slippers for guys. (Isaac wore these as shoes in college-also Land's End has great sales.)
Let me know if you have questions or if I missed an age group and you need help.
Tons more ideas all updated this year and for all ages here.